[ad_1]

By Troy Moore
It can be hard to stay motivated when working out. A few consistent weeks may be great, but soon one day missed turns into three or four. Staying focused to stay in the gym can sometimes feel like a never-ending game of tug-of-war, but here are a few methods to keep yourself on track.
First, make the short term your main focus.
It is a lot easier to keep track of and be motivated by a series of smaller, easily obtainable goals rather than one long-term commitment. Going all-in and losing 40 pounds this year sounds amazing but in reality, that is a long process and who knows what other obstacles will present themselves during the course of a year. So instead of throwing the plan away in its entirety, break the year into 12 monthly goals and work from there.
Second, set reminders at the most critical parts of your day.
Having trouble sticking to a routine usually boils down to a few recurring pitfalls so setting cell phone reminders or asking a friend to send you a text just before a lunch break or right after that difficult evening class can make all the difference.
For example, if you are training for a marathon but only have the time for max effort runs three times a week, missing one week can make a huge difference in your progress. In the past, I have even set up reminders for myself containing links to speakers like David Goggins or Kobe Bryant when I really needed an extra push to train.
Lastly, and maybe the most important, do not be hesitant to ask for help.
In addition to having a friend or co-worker help you keep yourself accountable, having someone who is willing to go out for a run or hit the gym with you is one of the best ways to keep yourself accountable.
For a little extra help with staying consistent, visit the Wellness and Recreation Center for one-on-one sessions with a personal trainer. Wellness and Recreation Center personal trainers not only can help you maximize your workouts but can also serve as the accountability partner to kick off your summer in the right direction.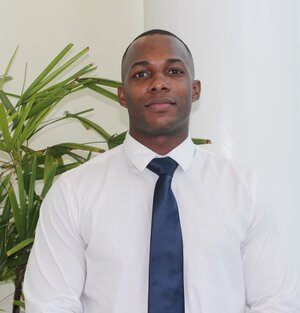 Troy Moore is a certified exercise physiologist and a student in the kinesiology and exercise science program at FIU. He currently works as the graduate assistant of fitness at the Wellness and Recreation Center.
[ad_2]

Source link